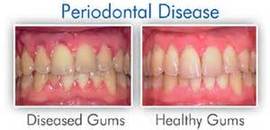 Periodontal Services:

Periodontal diseases are infections of the gums, which may gradually destroy the support of your teeth. Treatment of periodontal disease is considered to be an essential treatment in patients with diabetes and heart conditions, as well as certain other health issues. We perform many periodontal treatments and surgeries in our clinic.

Plaque is a primary cause of both tooth decay and gum disease as well as other periodontal conditions. Effective brushing and flossing is considered a best way to prevent these issues.

---